January 18, 2021
·
6 min read
We rounded up the best sales video examples of 2020 to help inspire you to connect with prospects, scale your operation and enhance your sales process with video in 2021.
How has your sales process changed throughout the pandemic? Have you written so many emails that your fingers are numb? Maybe you've had to shake yourself awake for another zoom call. If you're like the winners of the 2020 Video in Business Awards, you're using a lot more video throughout your sales process. This year our winners and finalists showed us that in a year filled with limitations, video has helped sales teams break through to book more meetings, remove friction in the buyer's journey and shorten deal cycles.
We've rounded up the top five ways the VIB finalists are using video for sales to win more deals and gain an edge over the competition, so that you can be inspired to do the same.
Get Personal, Get Noticed
According to a recent HubSpot study, the number of sales emails sent in November 2020 increased by 124%, compared to a pre-pandemic benchmark. And guess what—responses were down by 30% in comparison to the same benchmark. Read the sign: Your prospects' inboxes are overloaded (even more than usual) with emails that don't connect. If your email is going to get noticed, it had better be relevant and even better—personal.
Since video is the next best thing to being there in person, you should consider it your crowbar for breaking through inboxes. Even using the word video in your subject line makes your email 5x more likely to be opened and 8x more likely to receive a response. Once it's opened, a video thumbnail is a powerful opportunity. So be sure to put the effort into making a creative and eye catching video (and thumbnail) that your prospects can't ignore!
The VIB finalists in our Pitch Perfecter category demonstrated how to stand out from the crowd with creative video ideas crafted specifically for their targets. Sam Kean at Fresh Relevance won for Most Creative Use of Video For Prospecting with his personal approach. Since Sam started using video he's seen open rates at 95% and reply rates 3x higher than text based emails. "Video got me more enterprise meetings than any other means," says Sam, including meetings with three of the UK's top 5 retail brands.
In his winning example, Sam reached out to a prospect who sells weights online with a video in which he lifts weights… the entire time. (Ouch!) He felt the burn and his prospect felt the love.
Most Creative Use of Video For Prospecting
Winner: Sam Kean at Fresh Relevance
In the same category, finalist Kayla Cytron-Thaler at Domino Data Lab took a similar, personalized approach when she noticed her prospect was a Jay-Z fan. She dusted off her rap skills to book the meeting and showed a lot of personality in the process.
Most Creative Use of Video For Prospecting
Finalist: Kayla Cytron-Thaler at Domino Data Lab
Explain Yourself Clearly
Besides being a great tool for connecting personally, video is a fantastic tool for demonstration. And in a remote setting, it's also your most effective tool. Think about it—the medium combines audio and video instruction and allows you to add emotional emphasis. Add in the ability to pause, replay and share, and a video may just beat an in-person demo in terms of practicality and effectiveness.
The winner of the Pitch Performer category for Most Impactful Use of Video For Prospecting demonstrated video's show-and-tell with a riff on the popular unboxing video format. Matt Hall works for the packaging company, Woodway UK, so it was a natural fit to unbox his prospect's own products and then show how he could help them improve. Booking a meeting used to take Matt upwards of forty calls, but so far with video he's been able to book two meetings from just eleven videos.
Most Impactful Use of Video For Prospecting
Winner: Matt Hall at Woodway UK
Another finalist in the same category, Lou Casados at Channel Advisor uses screen-record videos to point out specific problems or online opportunities for his prospects that otherwise would be hard to explain on the phone or in an email. Since his work is digital, it's much easier for him to show rather than tell. Although he does that too. Recording his voice along with the screen-record gives prospects an idea of who he is—a friendly and easy going guy who genuinely wants to help them out.
Be Strategic
Recording videos can be quick and easy, but they won't be effective without a plan. Work smarter and not harder by taking advantage of video analytics and understanding video best practices before getting started.
For example, the winner of the Visual Seller category Thomas Buchanan at Modus relies heavily on video analytics to make the most of his efforts. He made a fundamental shift in his sales process by replacing face-to-face meetings (including video calls) with short prospect oriented software demos. He now monitors who views those videos (and at what frequency) to prioritize who he should call first. As he says, "optimization of sales efforts is everything" for his small team with big dreams. Since implementing video in his process he's seen win rates quadruple. With analytics to guide his actions, he continues to experiment and innovate confidently with video.
On a larger scale, as a result of the pandemic, finalists in the Virtual Selling Team of the Year category, Thryv, also overhauled their sales process to transition a large team of field-sales reps to a video-first approach. In order to prepare for the shift, they created a pilot program that includes a three phase training program to certify their reps in video selling. This strategic transition ensures their reps will feel supported and be able to hit the ground running efficiently with video. Although in its infancy, Thryv is already seeing positive results from the pilot in the form of shorter sales cycles as the reps reach prospects on their own terms.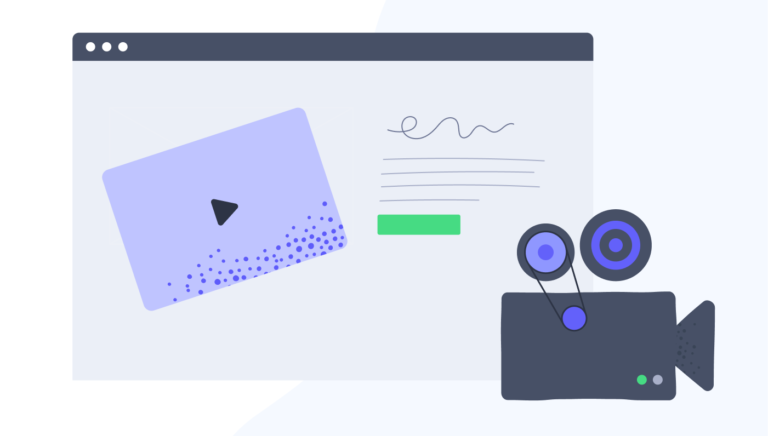 Master Video for Sales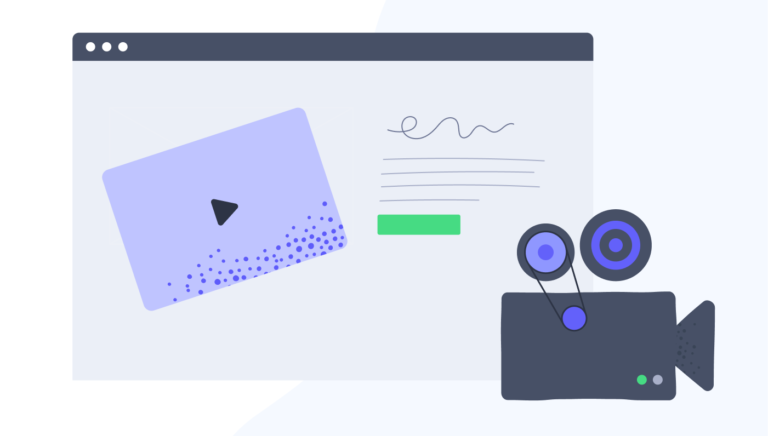 In just 20 minutes, you can gain the fundamentals to effectively sell using video
Sign up Free
Scale Personal Outreach
Speaking of strategy, here's a little tip—not every video in your sales process needs to be made specifically for one person. If you're looking to scale up your efforts, you can still achieve a personal connection while sending the same video to multiple people.
Take this example from another Pitch Perfecter finalist, Jared Ingram, an AE at OSI Global IT. He made a creative narrative video that showed off his sense of humour to start conversations and build relationships. No doubt, most of Jared's contacts could relate to the video's work from home theme, so he sent it out widely to build connections and book more meetings at scale.
Pitch Perfecter
Finalist: Jared Ingram at OSI Global IT
To help scale sales and remove friction throughout the sales process, the team at AIS ramped up their use of video, making them a runner-up in the Virtual Selling Team of the Year category. For several years, they have been producing a series on their YouTube channel to answer frequently asked questions for buyers in the consideration stage. But when the pandemic hit, they saw a need to create a pre-appointment video to send to prospects who book a meeting. The video saves time by explaining services and products and builds trust and rapport even before the first meeting. The success of this video in shortening deal cycles along with positive feedback from their customers, has led AIS to start planning similar videos for their other products.
Virtual Selling Team of the Year
Runner-Up: AIS
Use Video Throughout the Sales Process
There are so many ways you can use video for sales—to book meetings, build relationships and win more business. And you'll see even better results when you combine those different methods to use video throughout your entire business.
Video has transformed the way the SDR and AE teams at #paid sell, making them this year's winners of the Selling Team of the Year award. They know that a strong brand is built by consistently delivering a great experience for the entire buyer's journey, from prospecting to demos, even how objections are handled. Since injecting video into every stage of that journey the team at #paid has seen results like a 5x increase in response rates to outbound and a 2.5x increase in sales opportunities. They also credit video for helping to build better relationships and close more deals faster. Here's an example of how video can break the ice when a prospect's gone cold.
Selling Team of the Year
Winner: #paid
All of the finalists of the 2020 Video in Business Awards used video as their secret weapon, and you can too. Start by thinking of ways to connect personally with your viewers, explain yourself clearly, scale your operation, and strategically use video throughout your sales process. We hope reading about our finalists has inspired you to take your video selling to the next level in 2021. Because even in a remote world, you have the tools to make connections and enhance your sales process!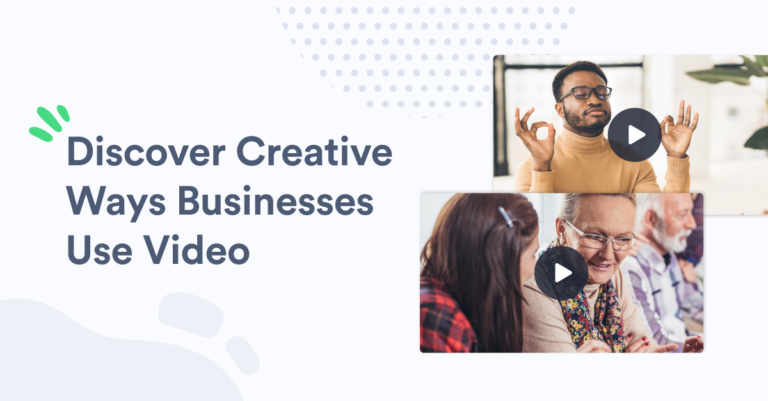 Best Video for Sales Examples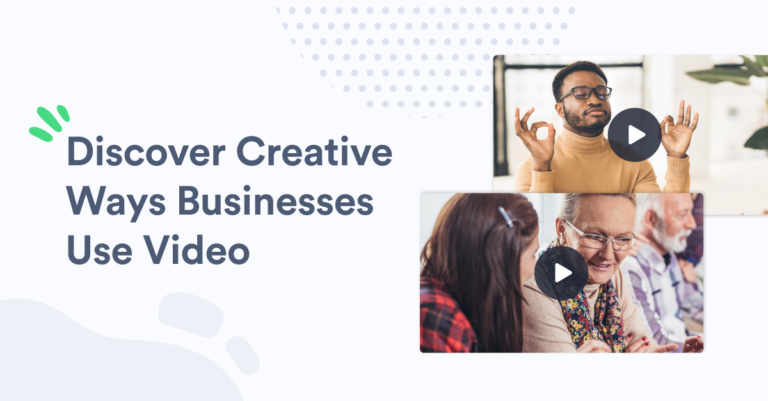 Explore outreach and deal acceleration video examples to help you connect with customers and prospects.
Get Inspired